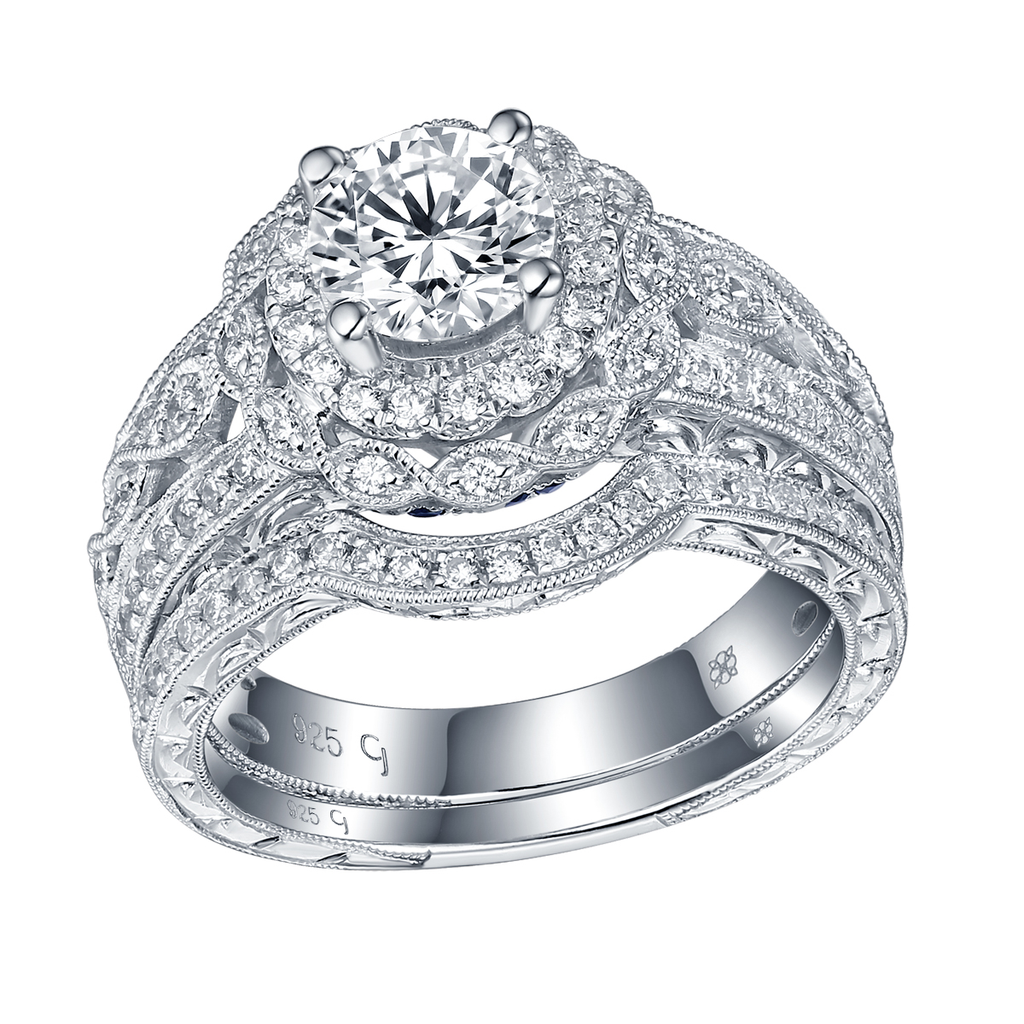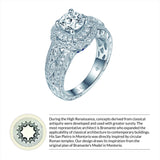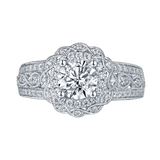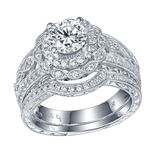 CJ Jewels International LLC.
Renaissance Engagement Ring SV0223A and Band Sv0223B Set
ALL PRODUCTS ARE QUOTED IN GH-SI DIAMOND QUALITY
ALL RINGS CAN BE ORDERED IN ANY CENTER STONE SHAPE AND SIZE
Product Description
During the High Renaissance, concepts derived from classical antiquity were developed and used with greater surety. The most representative architect is Bramante who expanded the applicability of classical architecture to contemporary buildings. His San Pietro in Montorio was directly inspired by circular Roman temples. Our design draws its inspiration from the original plan of Bramante's model in Montorio.
Product Details
Model Number: SV0223A (Ring)
Total Diamond Weight: 1.59 Cts
Number of Diamonds
81
Center Stone Weight: 1.00 Cts
Number of Diamonds
81
Model Number: SV0223B (Band)
Total Diamond Weight: 0.14 Cts
Number of Diamonds
23
Number of Diamonds
23