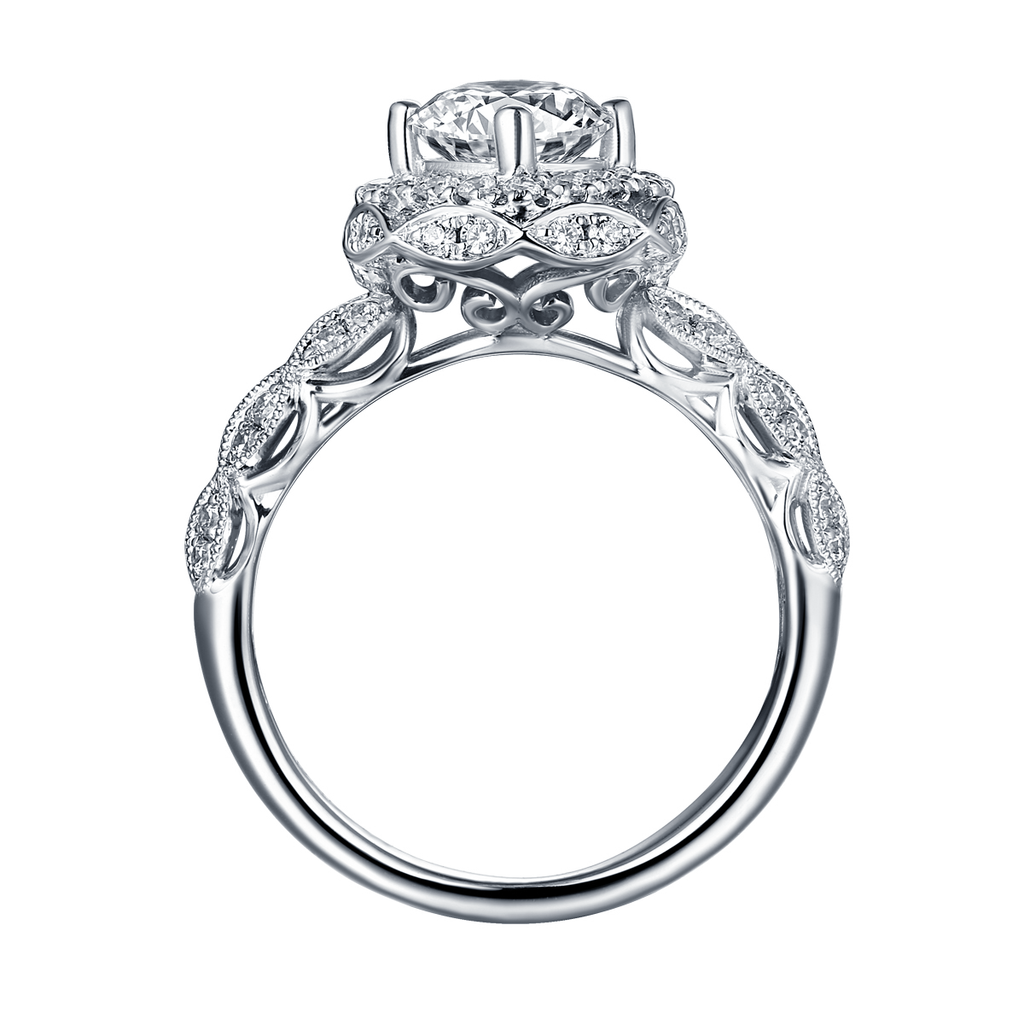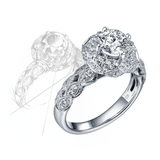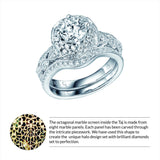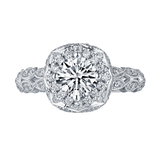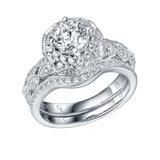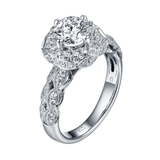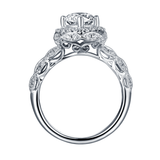 CJ Jewels International LLC.
Taj Engagement Ring SV0225A and Wedding Ring SV0225B Set
ALL PRODUCTS ARE QUOTED IN GH-SI DIAMOND QUALITY
ALL RINGS CAN BE ORDERED IN ANY CENTER STONE SHAPE AND SIZE
Product Description
The octagonal marble screen in the Taj is made from eighth marble panels. Each panel has been carved through the intricate piecework. We have used this shape to create the most unique halo design set with the most brilliant diamonds around it.
Product Specifications
Model Number: SV0225A (Ring)
Total Diamond Weight: 1.55 Cts
Number of Diamonds
65
Center Stone Weight: 1.00 Cts
Model Number: SV0225B (Band)
Total Diamond Weight: 0.18 Cts
Number of Diamonds
22