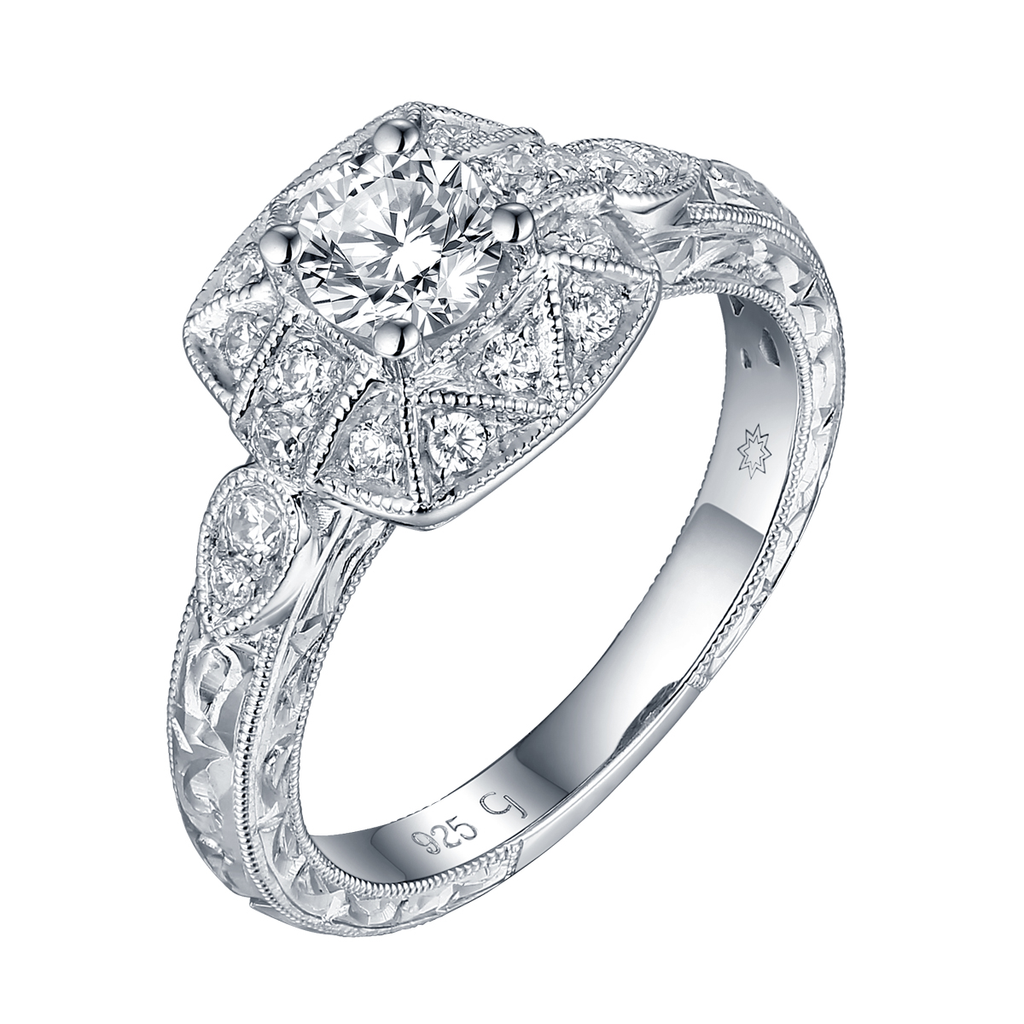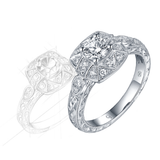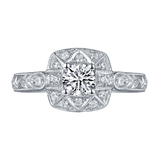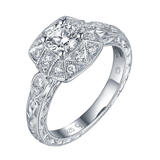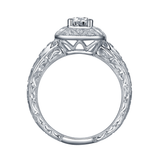 CJ Jewels International LLC.
Renaissance Engagement Ring SV0228A and Band SV0228B Set
ALL PRODUCTS ARE QUOTED IN GH-SI DIAMOND QUALITY
ALL RINGS CAN BE ORDERED IN ANY CENTER STONE SHAPE AND SIZE
Product Description
Vaults during the renaissance did not have ribs. They were semi-circular or segmental and on a square plan. The segmentation on this piece gives way to square shape with rounded edges.
Product Details
Model Number: SV0228A (Ring)
Total Diamond Weight: 0.95 Cts
Number of Diamonds
19
Center Stone Weight: 0.50 Cts
Model Number: SV0228B (Band)
Total Diamond Weight: 0.13 Cts
Number of Diamonds
16