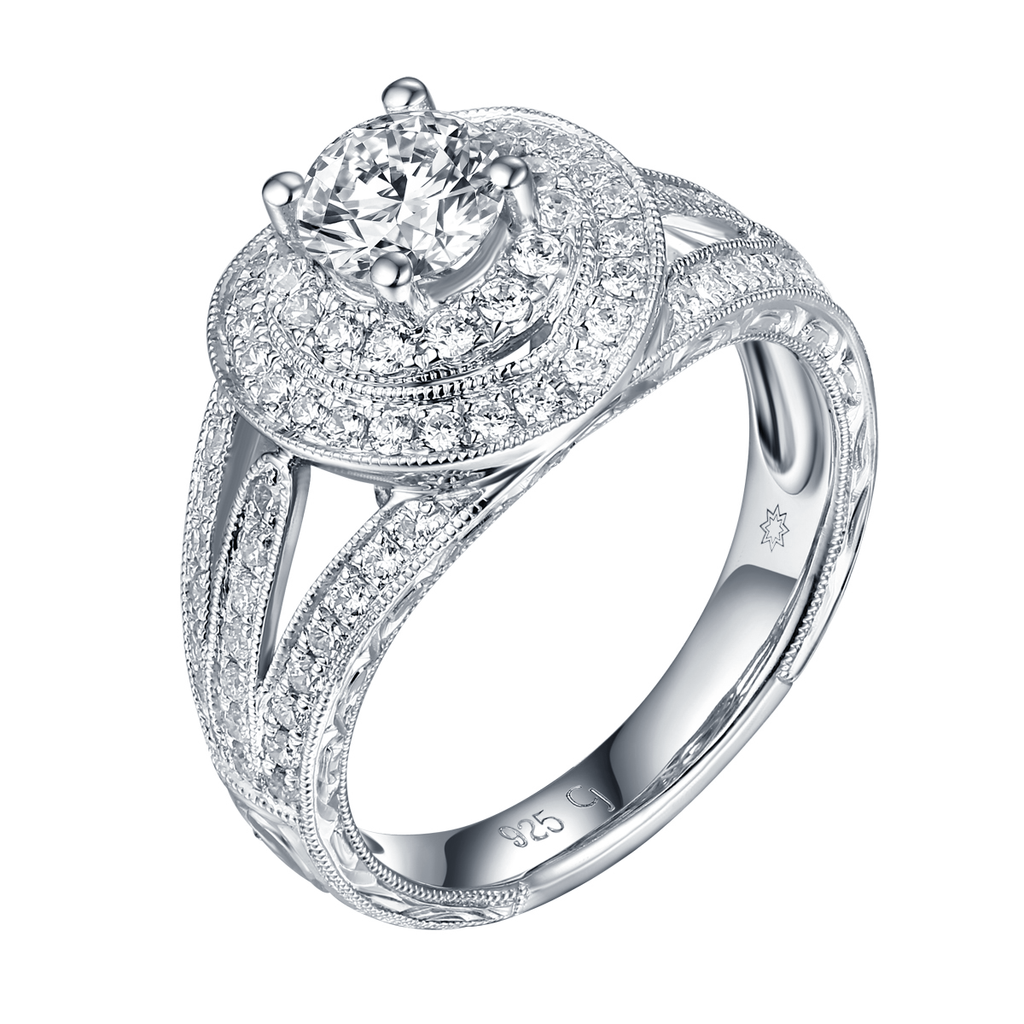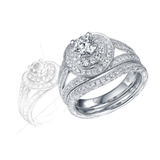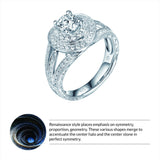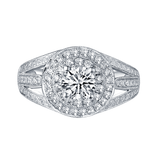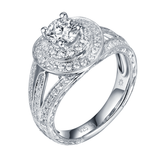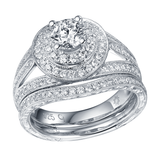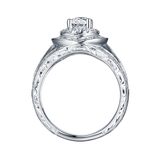 CJ Jewels International LLC.
Renaissance Engagement Ring SV0229A and Band SV0229B Set
ALL PRODUCTS ARE QUOTED IN GH-SI DIAMOND QUALITY
ALL RINGS CAN BE ORDERED IN ANY CENTER STONE SHAPE AND SIZE
Product Description
Renaissance style places emphasis on symmetry, proportion, geometry. The various shapes merge to accentuate the center halo and the center stone in perfect symmetry.
Product Details
Model Number: SV0229A (Ring)
Total Diamond Weight: 0.75 Cts
Number of Diamonds
85
Center Stone Weight: 0.75 Cts
Model Number: SV0229B (Band)
Total Diamond Weight: 0.19 Cts
Number of Diamonds
23