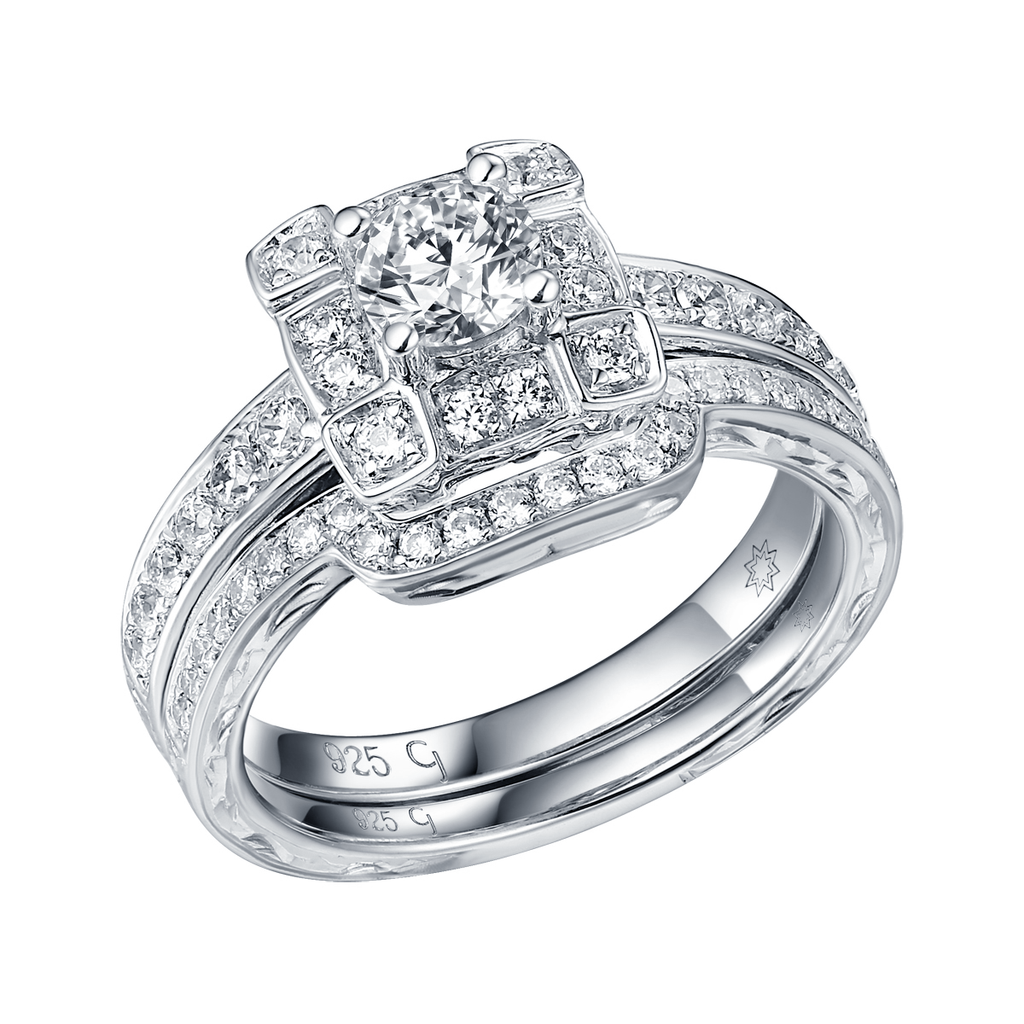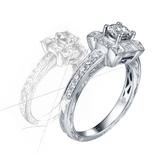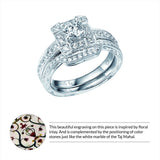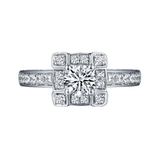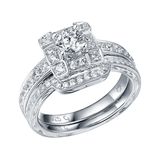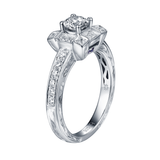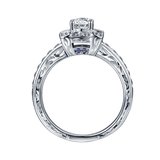 CJ Jewels International LLC.
Taj Engagement Ring SV0227A and Wedding Ring SV0227B Set
ALL PRODUCTS ARE QUOTED IN GH-SI DIAMOND QUALITY
ALL RINGS CAN BE ORDERED IN ANY CENTER STONE SHAPE AND SIZE
Product Description
This beautiful engraving is inspired by the floral inlay. And is complemented by the positioning of color stones just like the white marble of the Taj Mahal.
Product Specifications
Model Number: SV0227A (Ring)
Total Diamond Weight: 1.05 Cts
Number of Diamonds
29
Center Stone Weight: 0.50 Cts
Model Number: SV0227B (Band)
Total Diamond Weight: 0.16 Cts
Number of Diamonds
24